Zellenberg – Domaine EBLIN FUCHS (Biodynamic vineyard)
Very old wine families, the EBLINs and the FUCHS have been linked since 1956 following the marriage of Marie Madeleine FUCHS (pronounced Foux) and Henri Joseph EBLIN.
The genealogical tree of the EBLIN family dates back to 1294, when the coat of arms was deposited. That of the FUCHS, since 1615, dates from their installation as winegrowers in ZELLENBERG.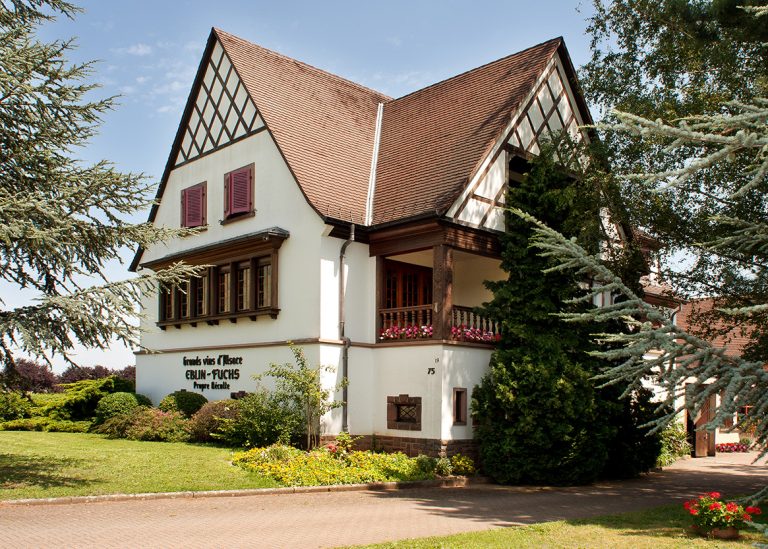 A unique geographical location
The hills under the Vosges are the result of the collapse of the Rhine ditch, and in the tectonic cascade thus formed is the hill on which the village of ZELLENBERG is hung.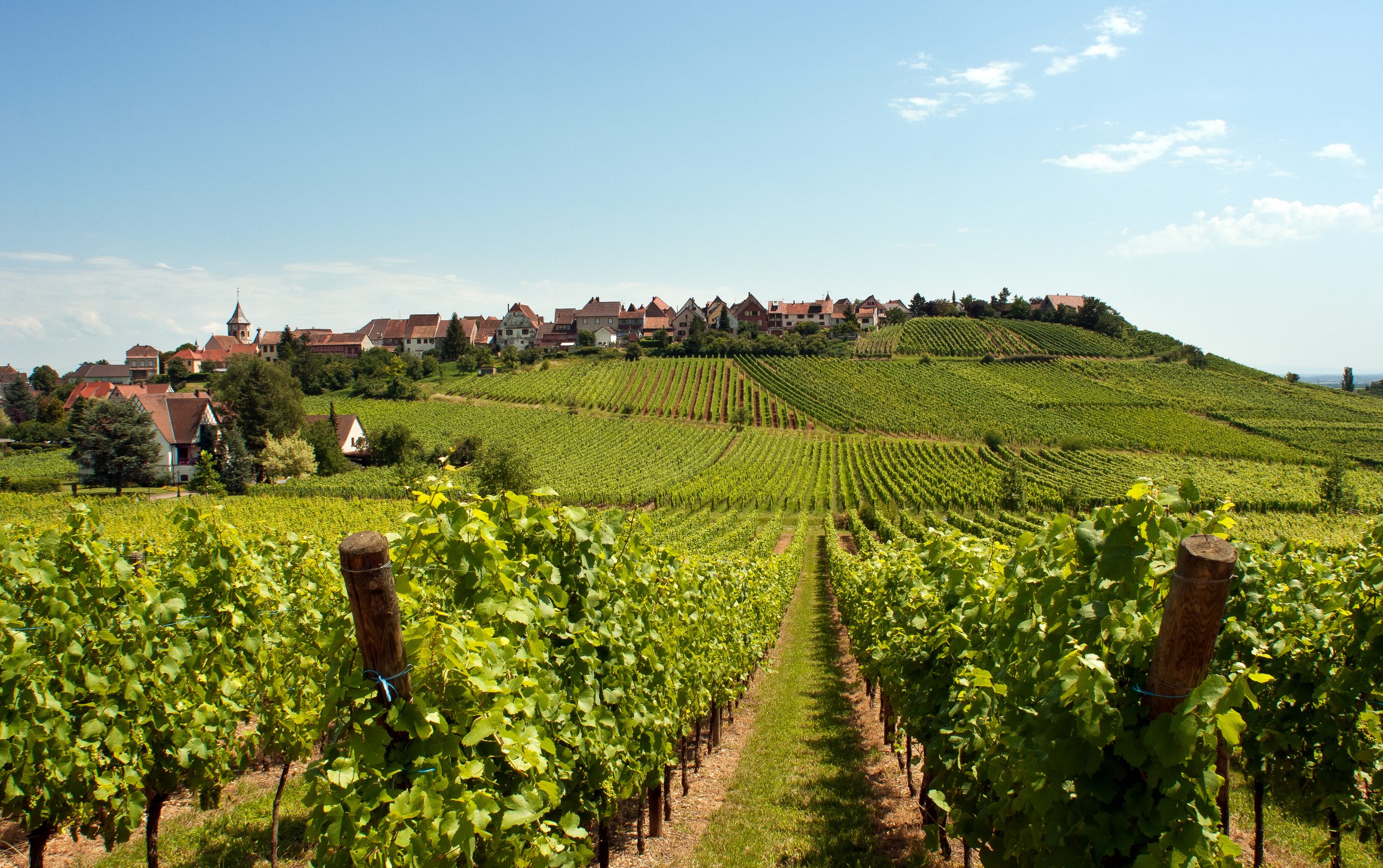 It is one of the most smiling limestone hillocks in the RIBEAUVILLE region which bars the entrance to the valley of the very popular city of RIQUEWIHR. This diversity of subsoils brightens up our range of wines, because each plot or locality comes alive with a different vibration and contributes to the happiness and harmony of our beautiful province of France.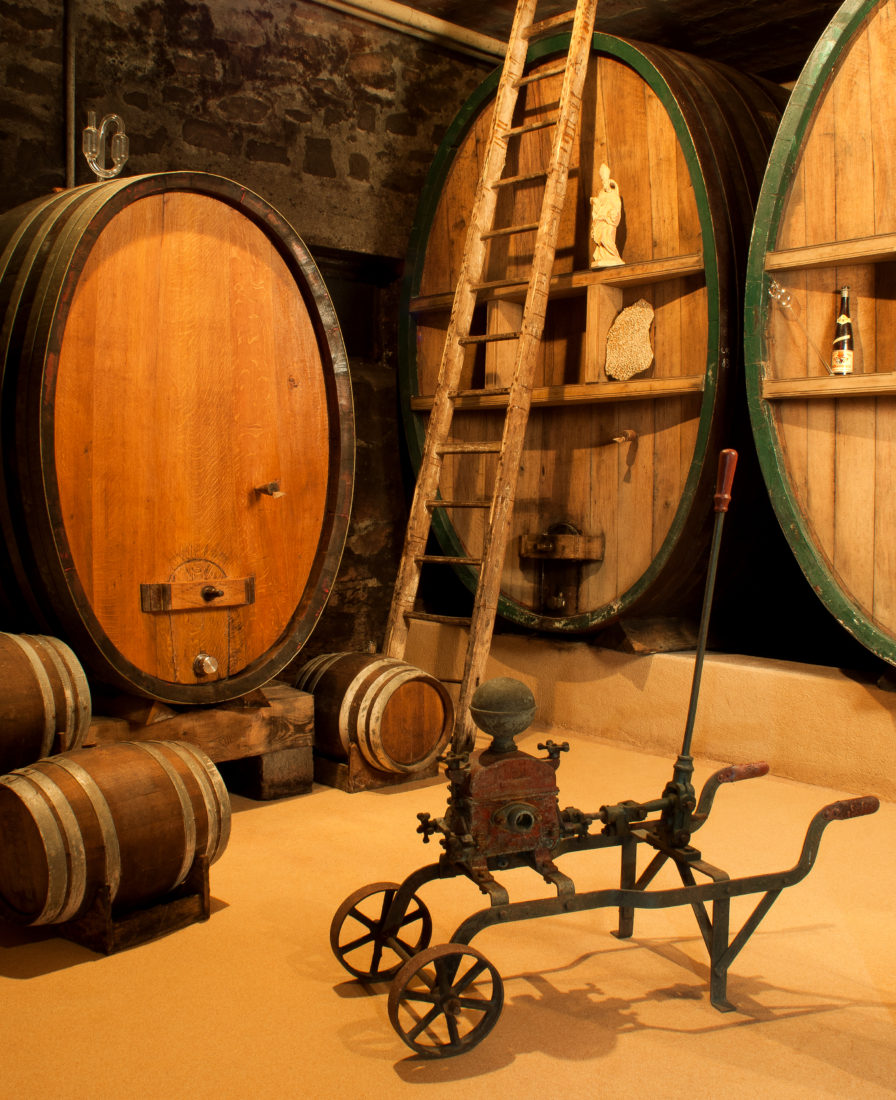 Following the union of the current successor, Christian Eblin, with Laurence Leininger, herself a descendant of a family of winegrowers established in HUNAWIHR for several generations, the estate was expanded in 2006 with several plots of marl-limestone compositions, including the most famous ROSACKER and MUELFORST in HUNAWIHR and MANDELBERG in MITTELWIHR.
The Domaine's wines are often awarded by the best wine magazines, a guarantee of quality and meticulous work carried out throughout the year.
Domain EBLIN-FUCHS
19 Wine Route – 68340 Zellenberg
Landline: (+33) 03 89 47 91 14
Email: alsace@eblin-fuchs.com
Website: https://eblin-fuchs.com/