Legend has it that the city was founded by the giant Sletto. The first written record dates back to the 8th century, but the site was then part of the village of Kintzheim. The expansion of the city began in the 11th century, when Hildegarde de Buren, mother of the first of the Hohenstaufen, founded a church there which was occupied from 1094 by monks from Conques, venerating Sainte Foy. This priory runs the city until Frederick II of Hohenstaufen grants the status of free city to Sélestat. Power then gradually passed to the bourgeois. Sélestat prospered, became a member of the decapolis, enlarged its fortifications, received monastic orders and traded. The Renaissance marks the glorious period of the city which becomes a capital of humanism. His school became famous throughout Europe. The Reformation, the Peasants' War and the Thirty Years War mark the decline of Sélestat. After the Treaty of Westphalia, like the rest of Alsace, the city became French. New ramparts were built by Vauban and Sélestat became a garrison town. The city then found a certain prosperity, but its expansion remained limited to the benefit of the other large cities of Alsace. Its history then follows that of the region.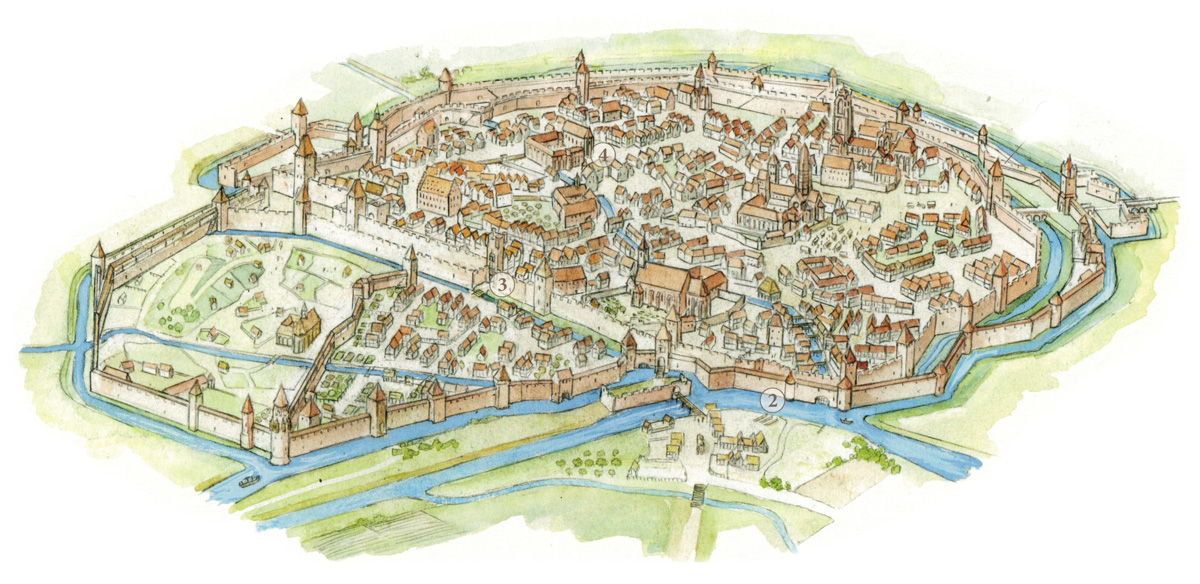 Sélestat – the fortified city around 1500 AD. JC.
Reproduction issue du Livre illustré : Villes fortifiées d'Alsace et châteaux de plaine de Guy Trendel (Auteur), Christophe Carmona (Illustrations)
Publisher: ID Publishing; Illustrated Edition (April 1, 2016)
Buy the book on Amazon
The unavoidable
The Humanist Library : it is now housed in a former wheat exchange from the 19th century. The library that belonged to Beatus Rhenanus, bequeathed to the city, is presented there, which represents more than 3000 documents (manuscripts, incunabula and printed matter) covering a period ranging from the 7th to the 16th century. This museum is almost unique in Europe. The library has been completely renovated and reopened in 2019 with a new highlighting of books, in a superb setting.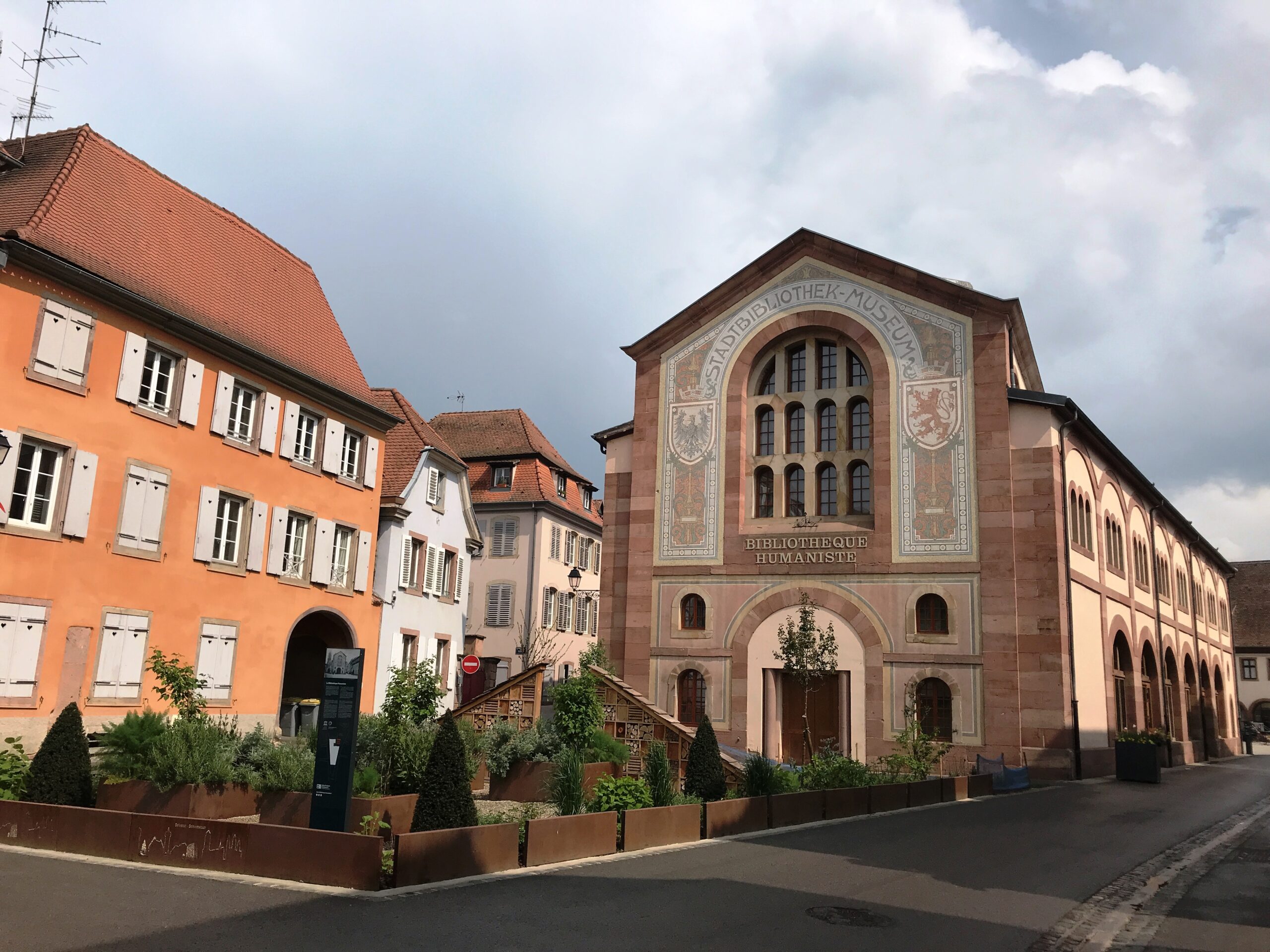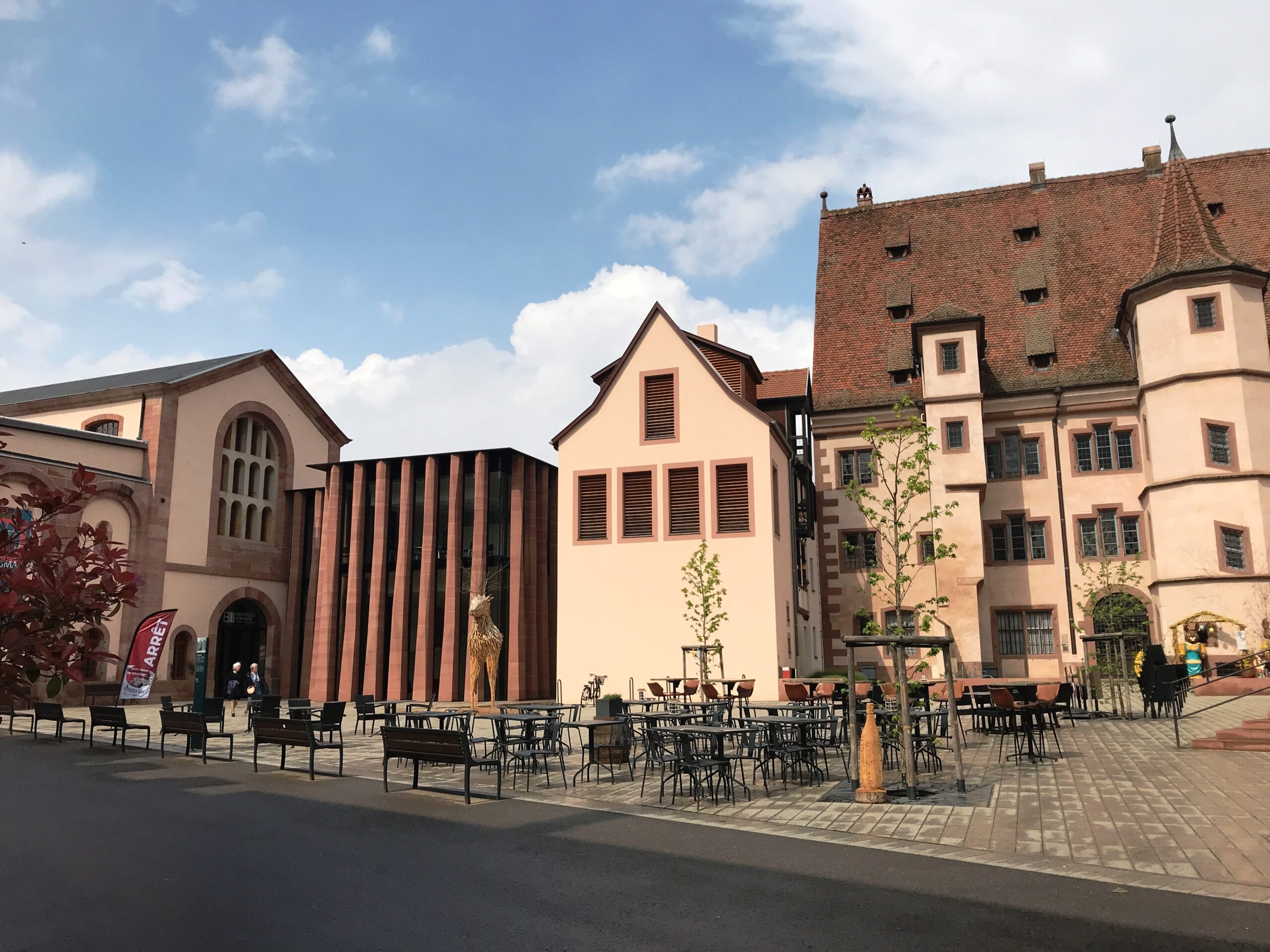 Saint-Georges Church: Gothic church was built between the 13th and 16th centuries.
The Tower of the Witches : (Place De Lattre de Tassigny) it was part of the first enclosure of the city of 1216.
Stroll through the streets of Sélestat to discover many Renaissance houses, Place du Marché aux Choux, rue Dorlan, Quai des Tanneurs, rue de la Porte de Brisach.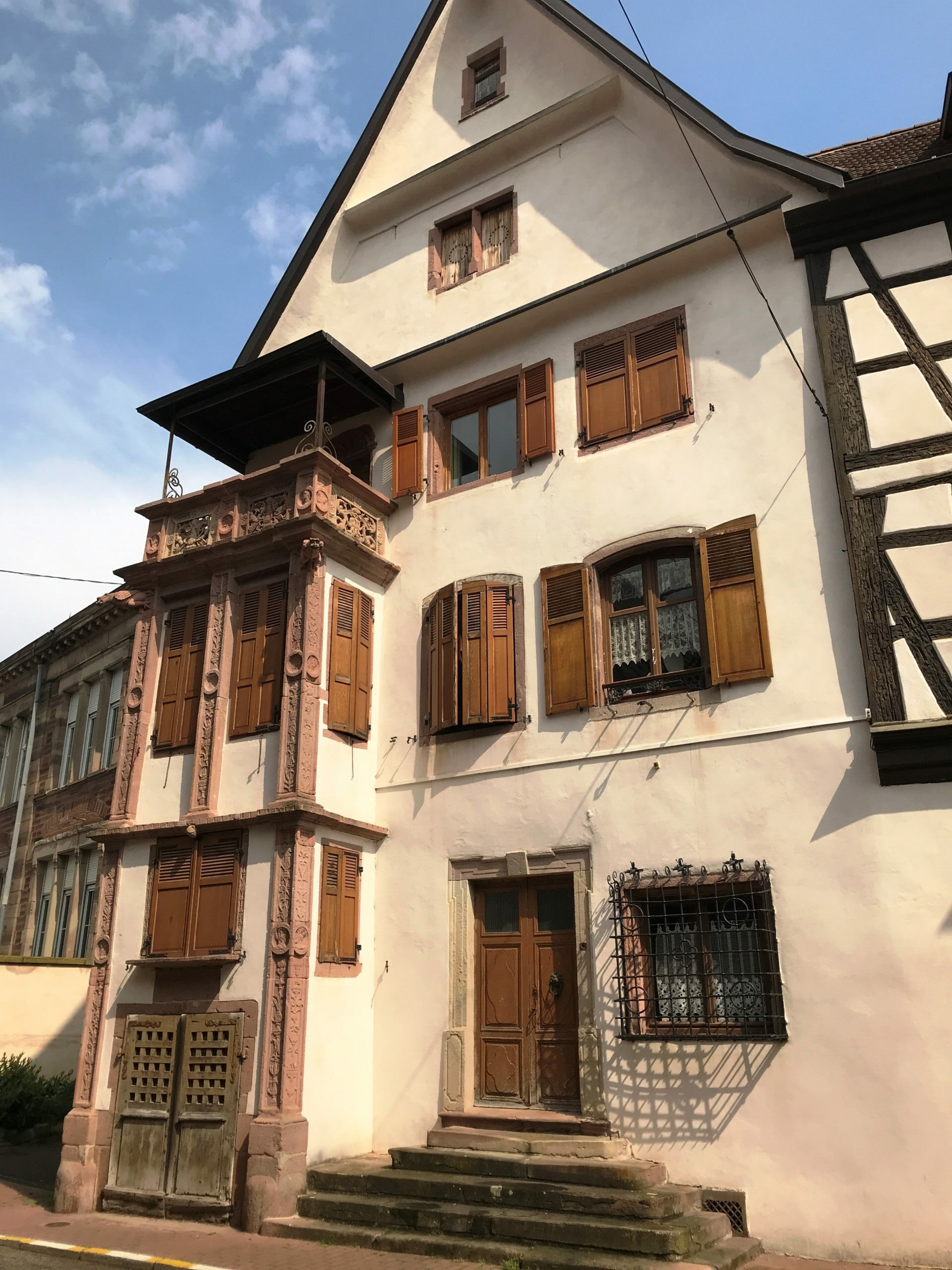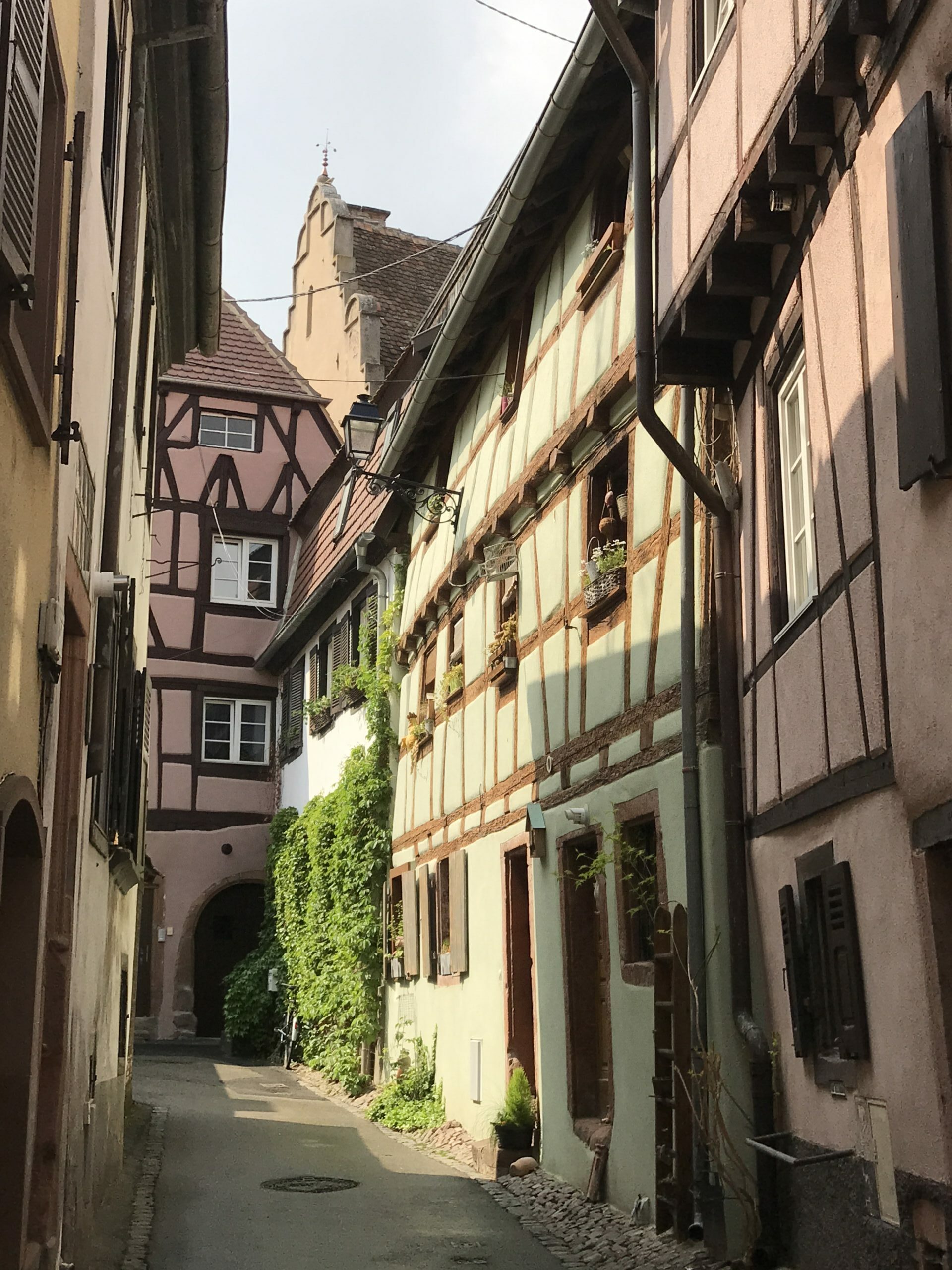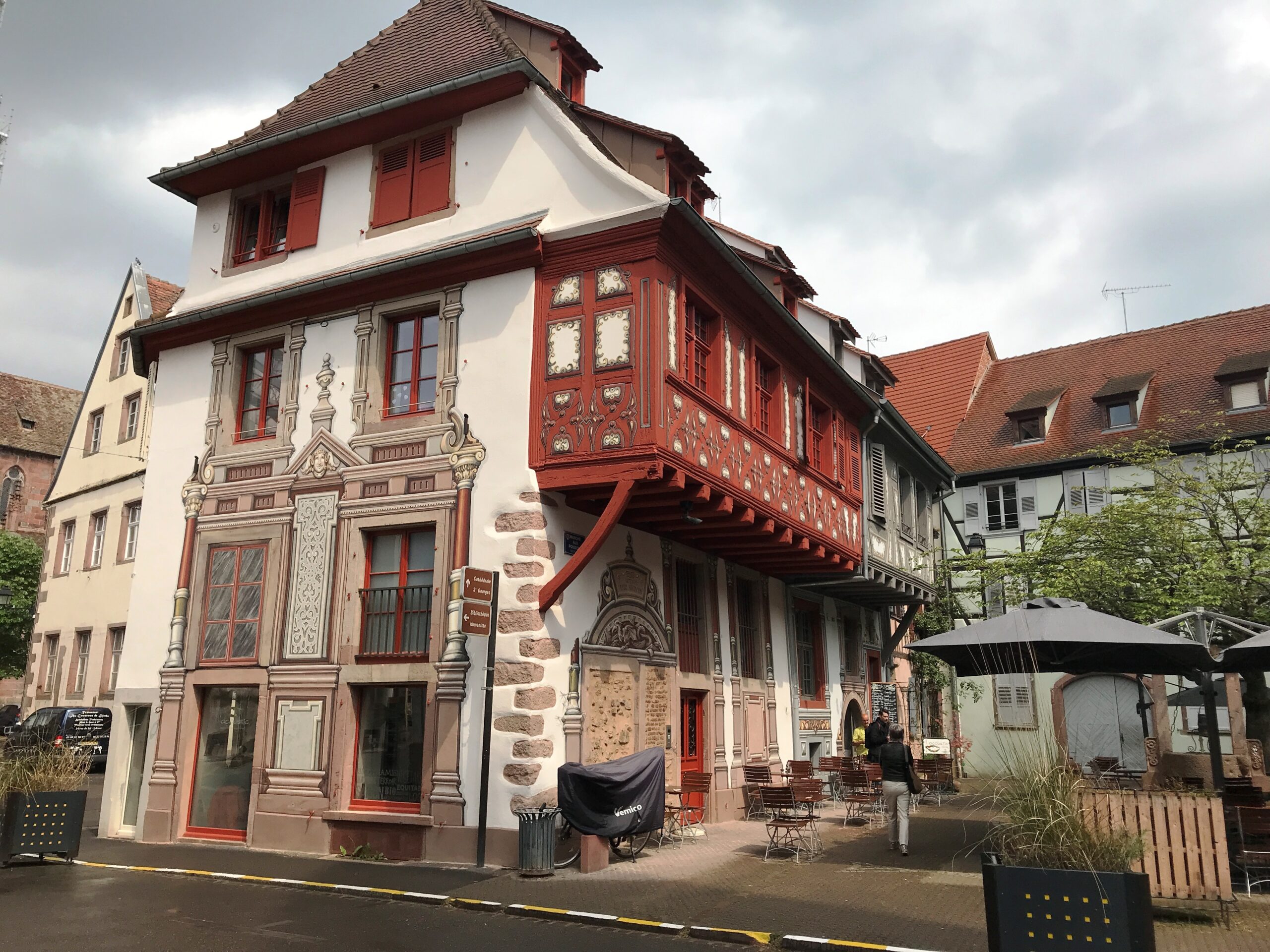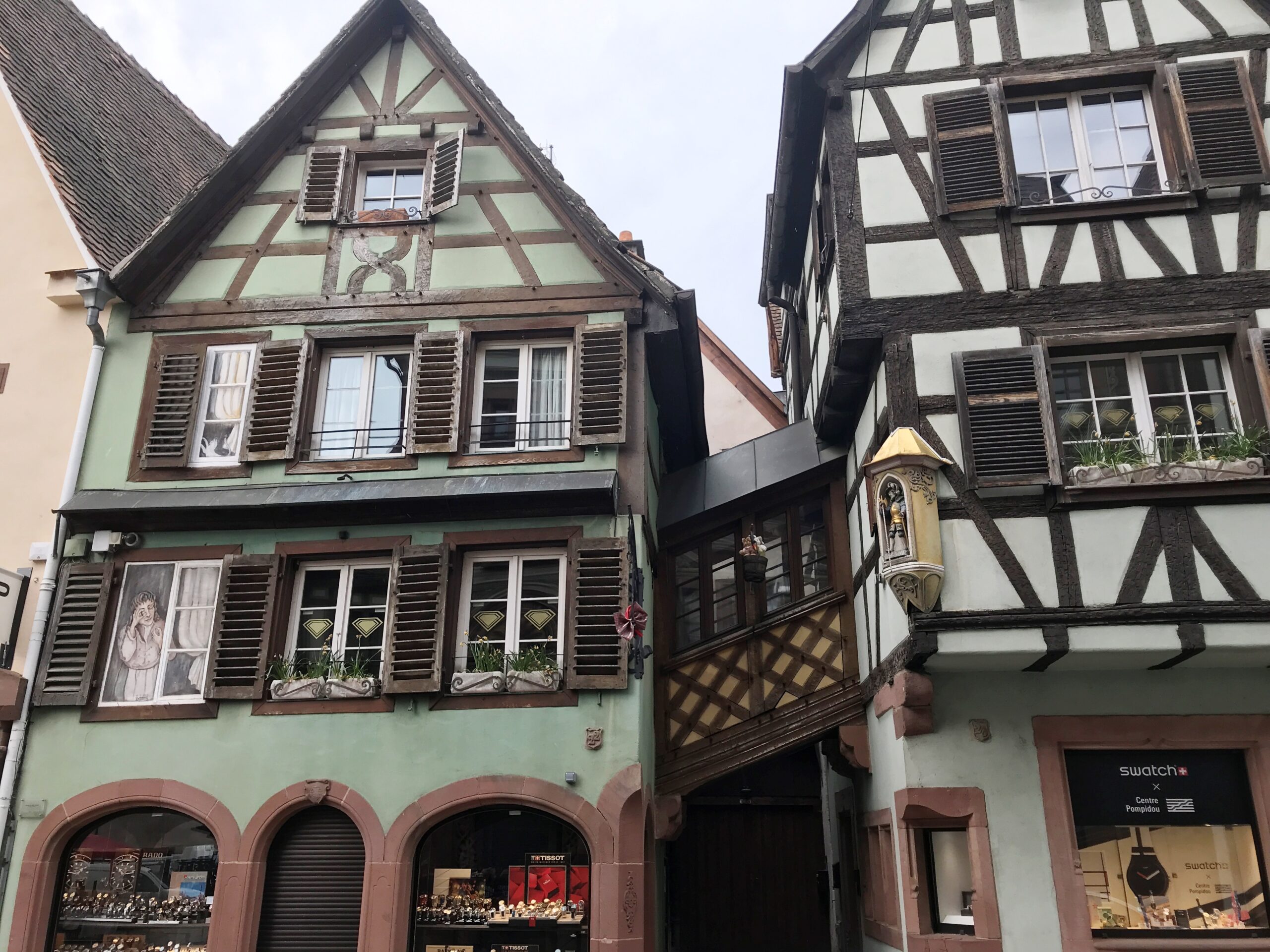 The New Tower : one of the gates of the old city wall built in the 13th century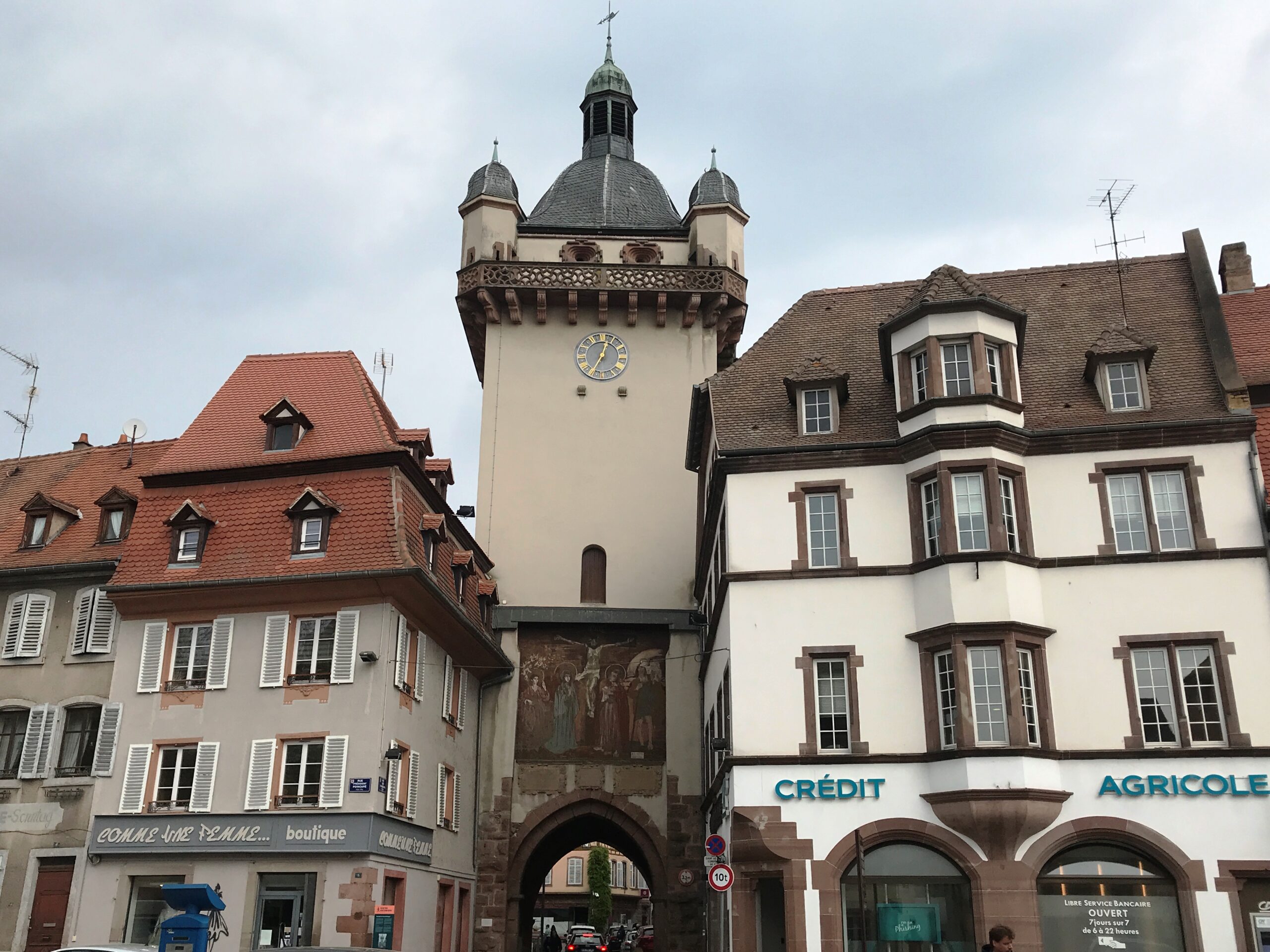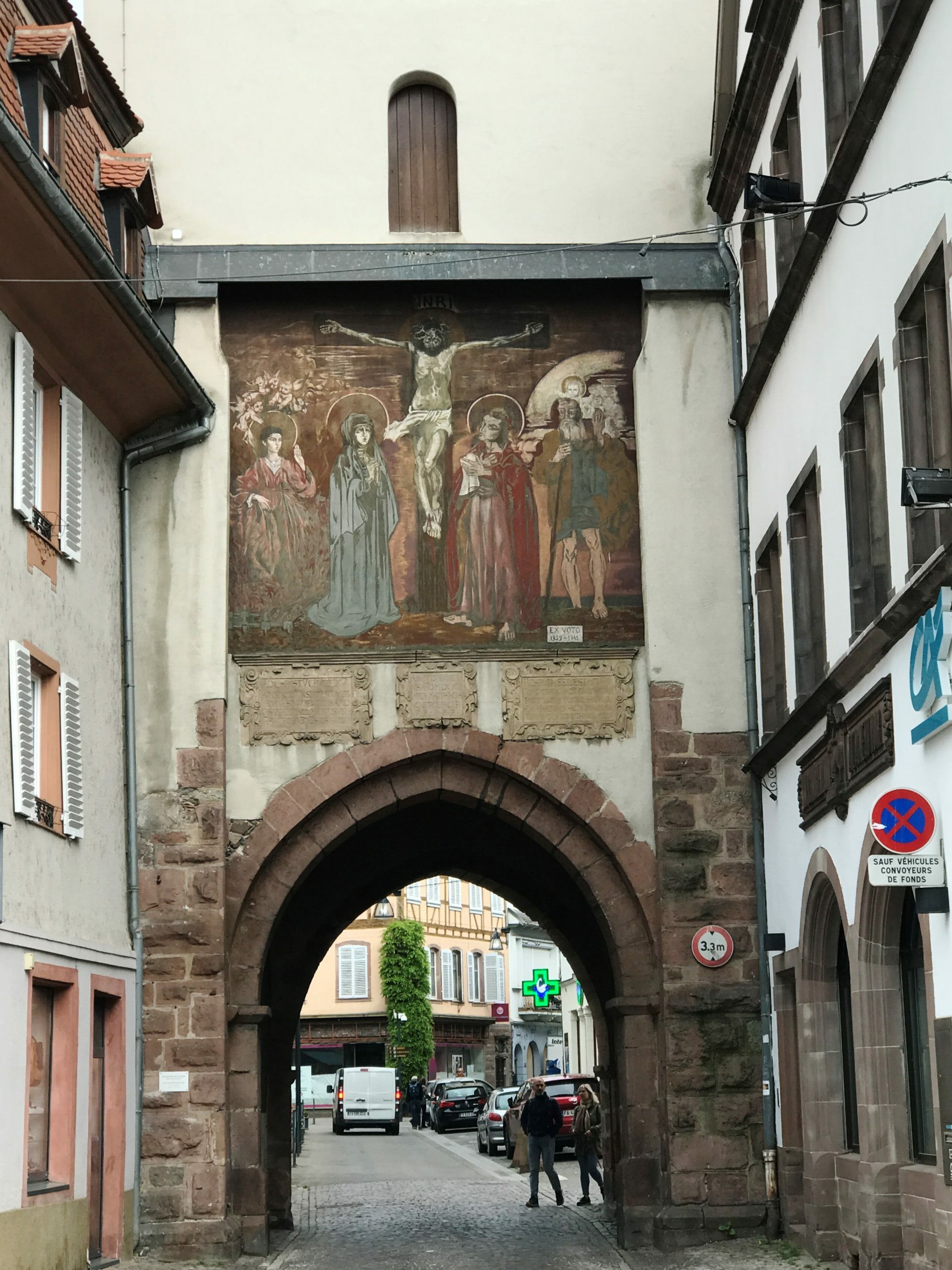 Go to Place de la Victoire to see the Sainte Barbe Arsenal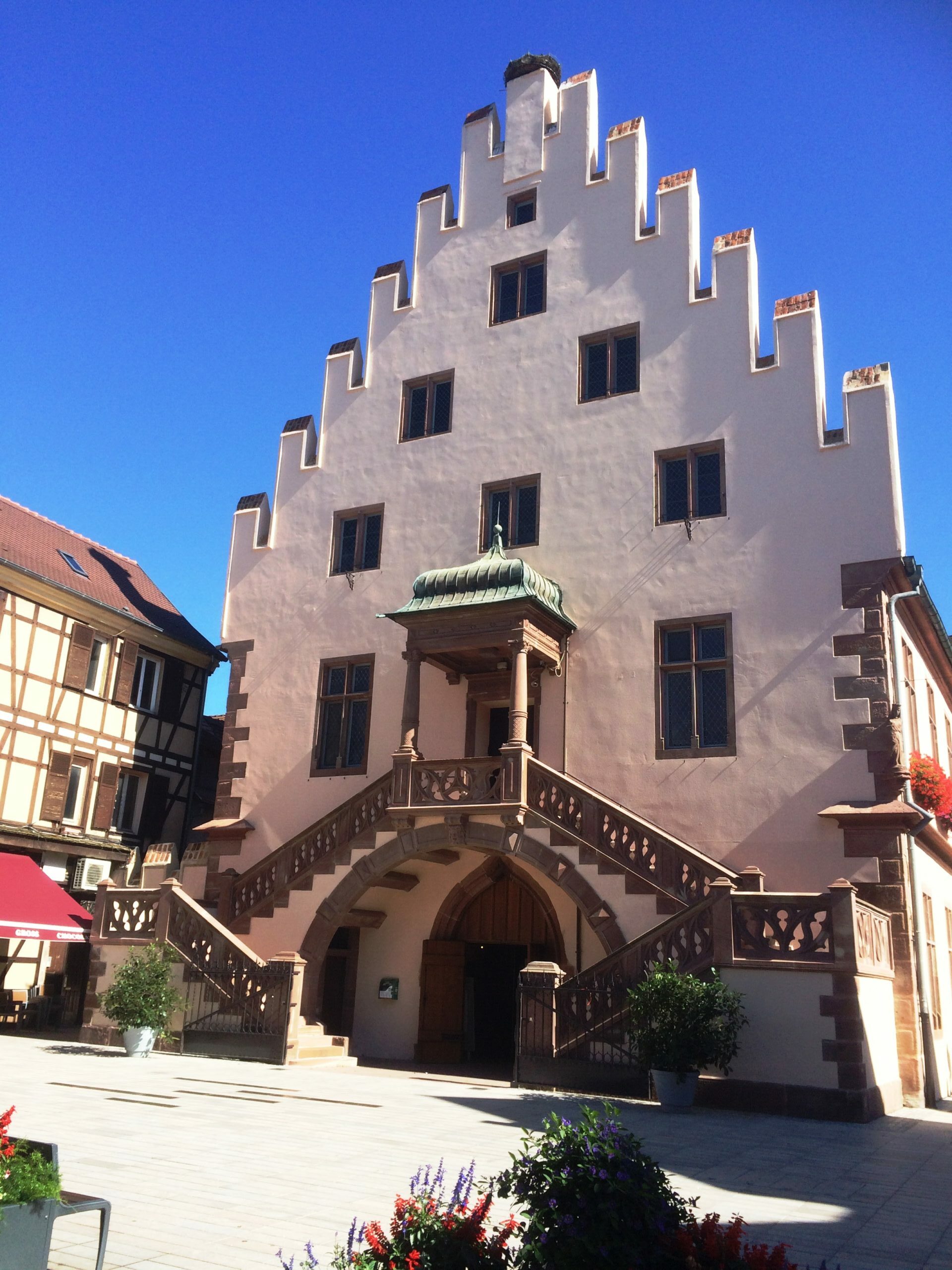 Follow rue des Chevaliers and go to the Church of Sainte Foy.
Sainte Foy Church : Romanesque church from the 12th century. It has 3 towers and a magnificent decorated porch.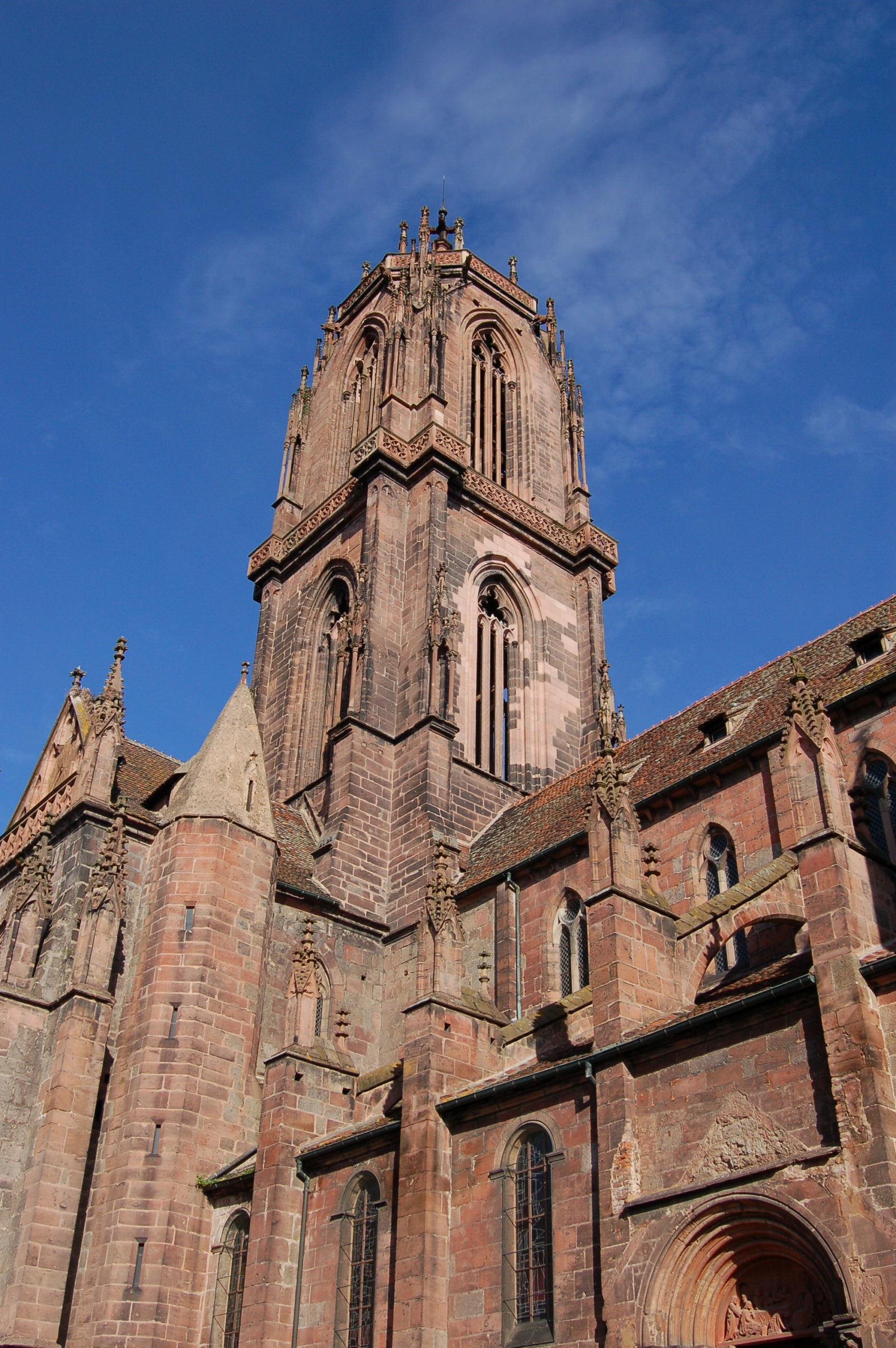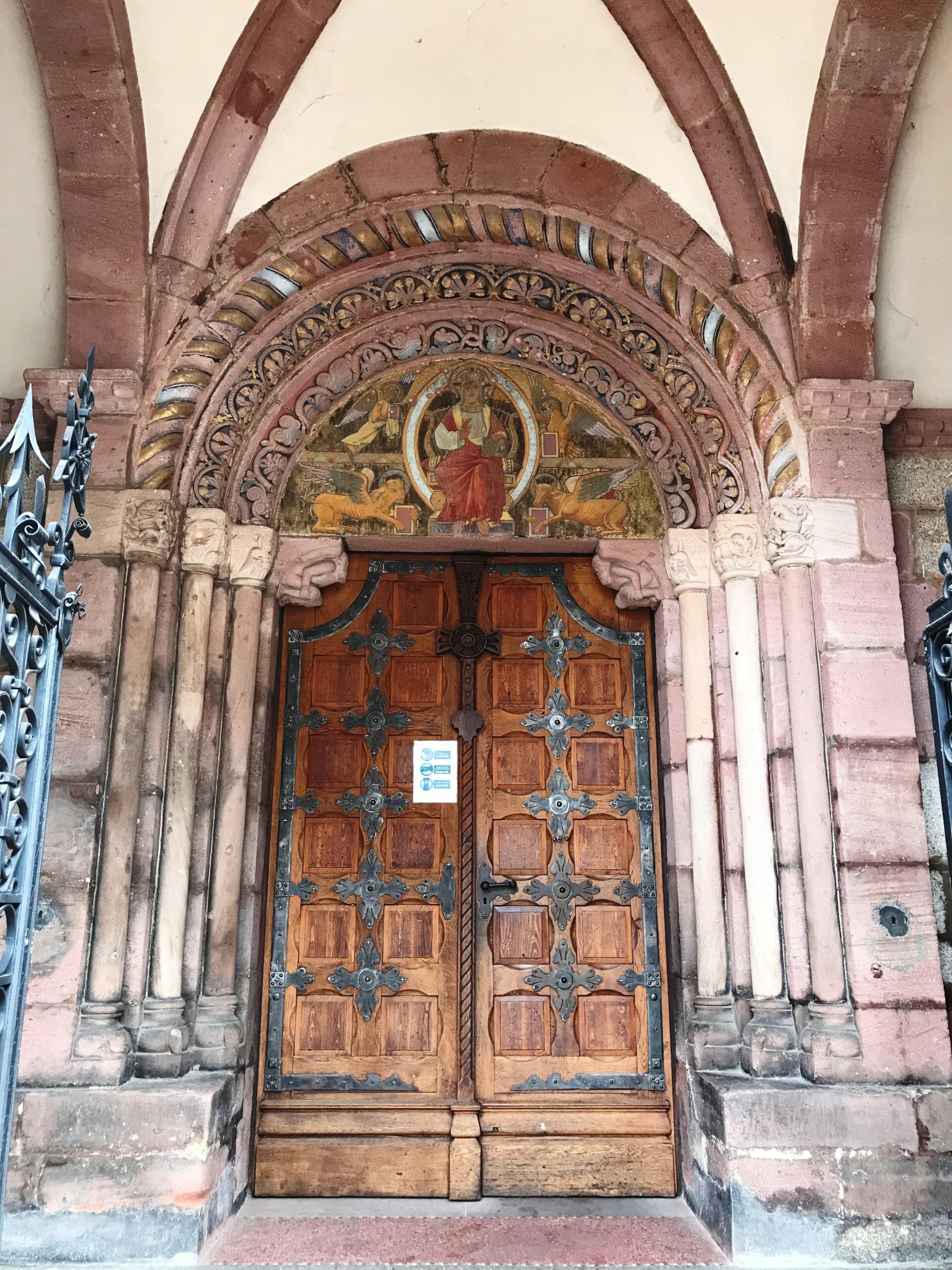 Church of the Récollets : a remnant of the former Franciscan convent, its steeple dates from the 15th century.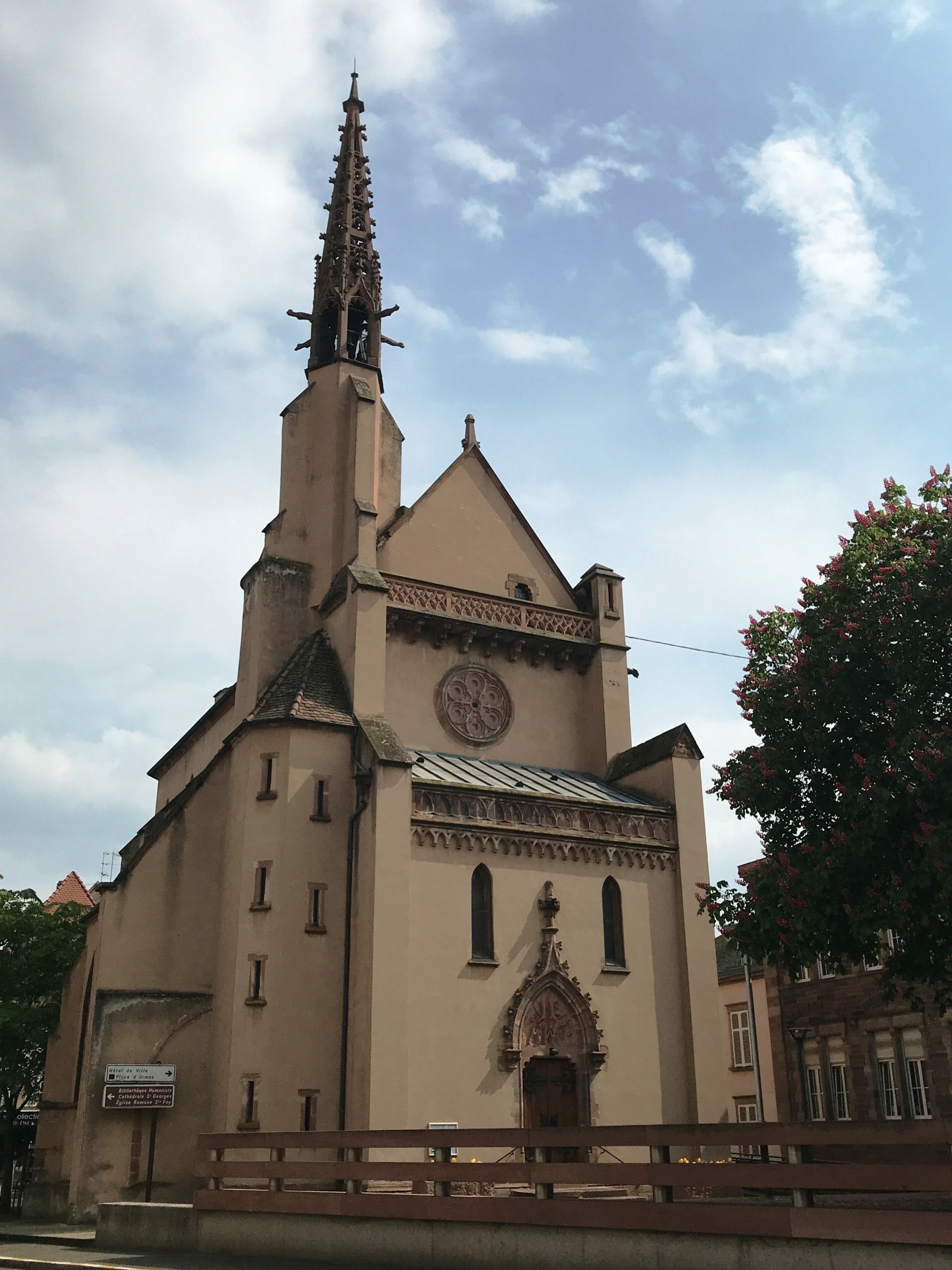 The magic of Sélestat during the Christmas Market…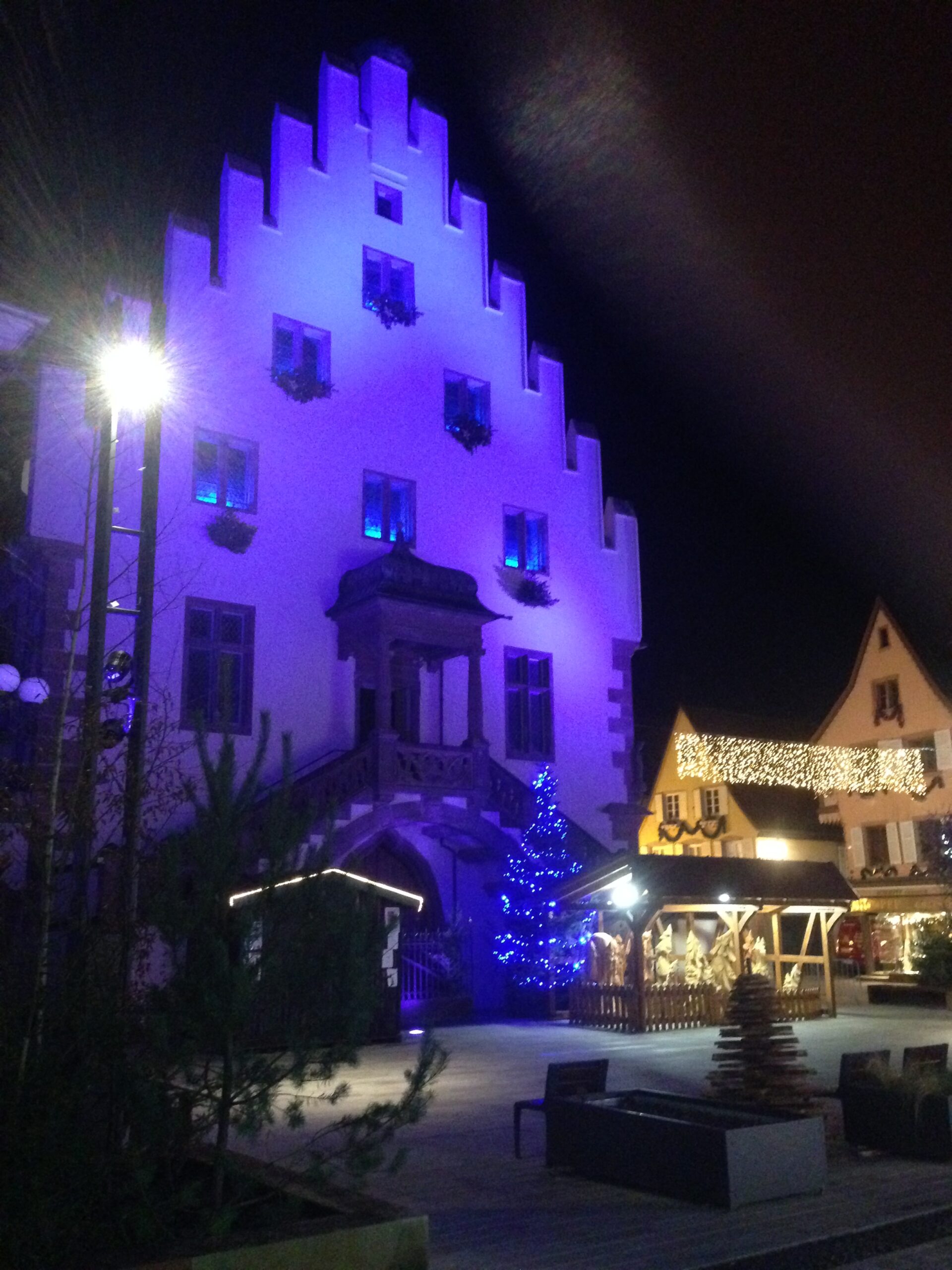 A bit of gastronomy…
RESTAURANT LES LARMES DU VIN
2, Place d'Armes 67000 SELESTAT (closed Sunday and Monday)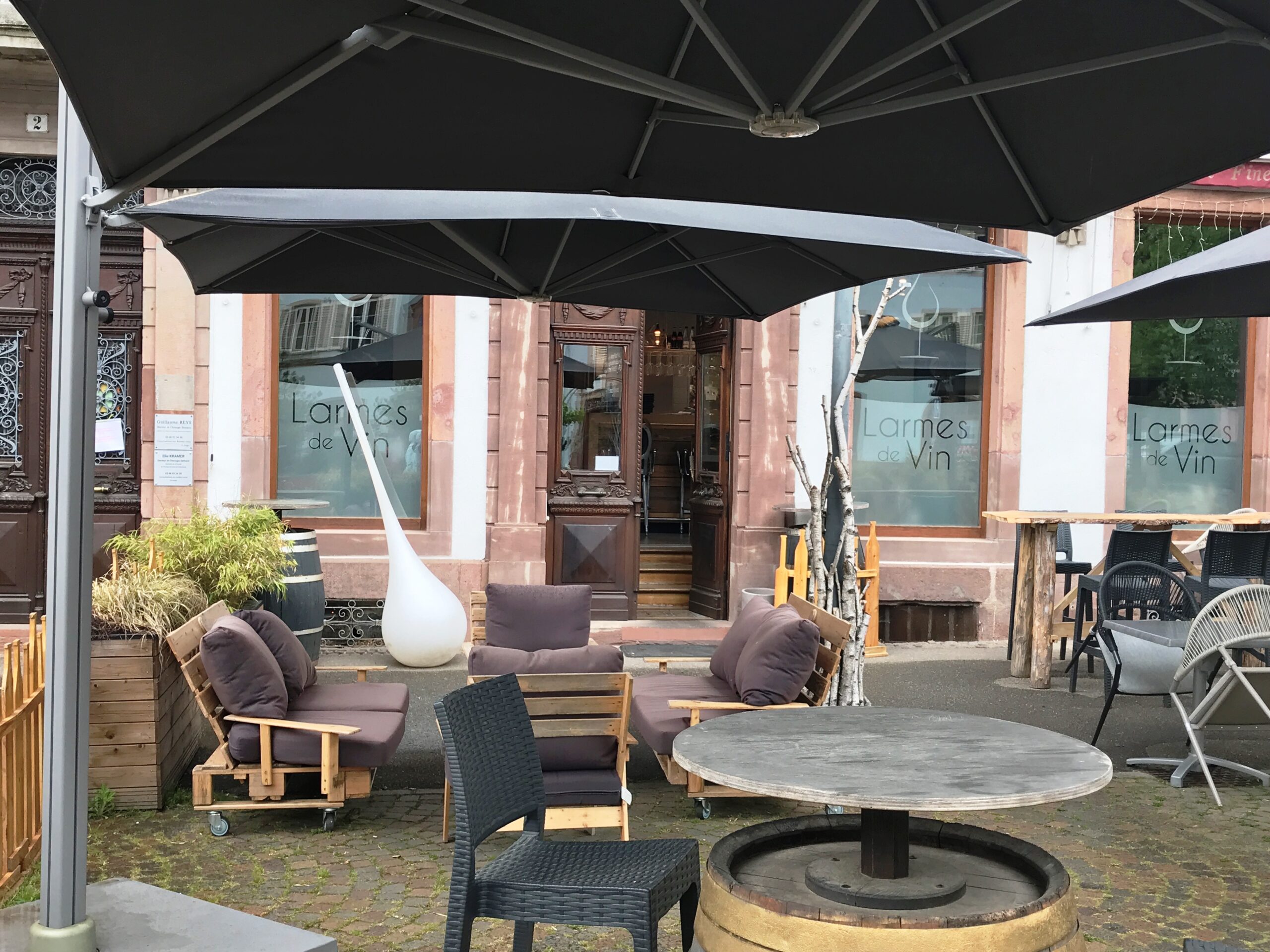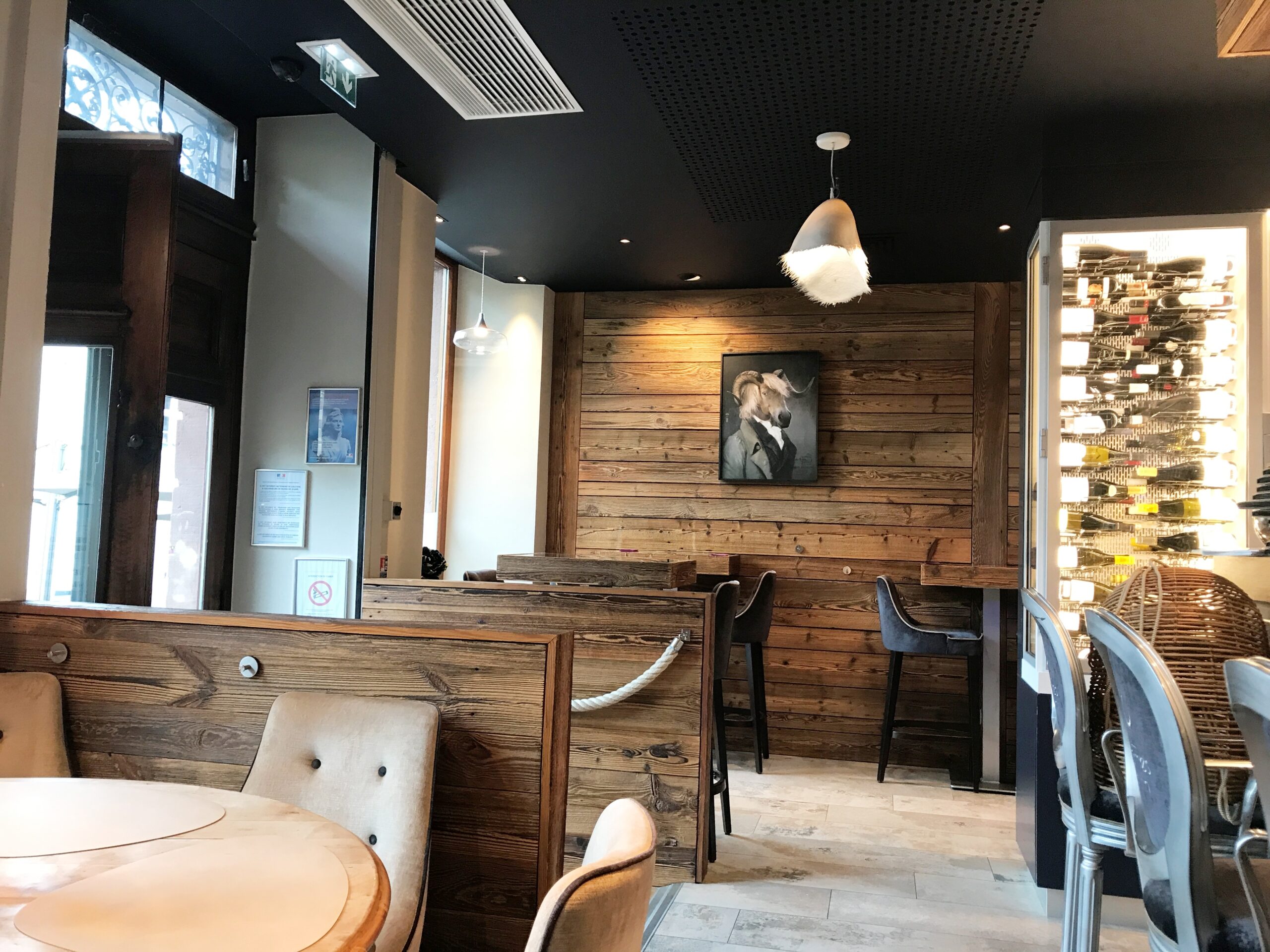 A few addresses for a sweet break…
PÂTISSERIE SALON DE THÉ KAMM
15, rue des Clefs – 67600 – Sélestat – France
PÂTISSERIE KOFFEL-SONNTAG
2 and 10, rue du 17-Novembre – 67600 – Sélestat – France
PÂTISSERIE SALON DE THÉ BENOIT WACH
7, rue des Chevaliers – 67600 – Sélestat – France