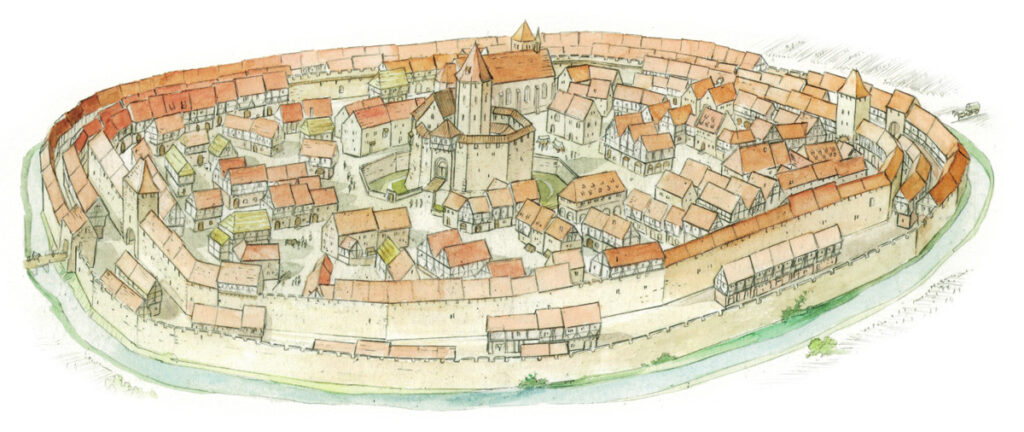 Eguisheim – the fortified city around 1500 AD. JC.
Reproduction from the Illustrated book: Fortified towns of Alsace and plain castles by Guy Trendel (Author), Christophe Carmona (Illustrations)
Publisher: ID Publishing; Illustrated Edition (April 1, 2016)
Buy the book on Amazon
The site seems to have been occupied since the Palaeolithic, then by the Romans. It is from this period that dates the first cultivation of the vine.
The village began its development after the construction of the first castle of Eguisheim in the 8th century by Count Eberhardt, grandson of the third Duke of Alsace. He is thus the ancestor of Pope Leo IX and the nephew of Sainte-Odile, patroness of Alsace.
When the lineage of the Counts died out at the beginning of the 13th century, the city was bequeathed to the bishopric of Strasbourg. During this century Eguisheim was raised to the rank of a city, fortified and attached to the Haut-Mundat of Rouffach. The city remained attached to the Mundat until the revolution and experienced its golden age between the 16th and 18th centuries, despite some upheavals such as the plague or severe impoverishment during the Thirty Years' War.