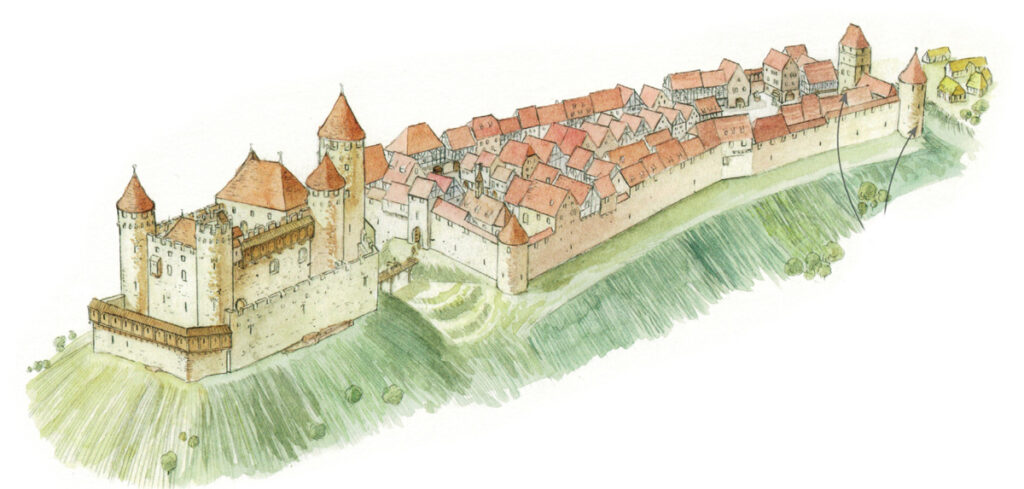 Zellenberg – the fortified city around 1500 AD. JC.
Reproduction from the Illustrated Book:
Villes fortifiées d'Alsace et châteaux de plaine de Guy Trendel (Auteur), Christophe Carmona (Illustrations)
Publisher: ID Publishing; Illustrated Edition (April 1, 2016)
Buy the book on Amazon
At the origin of Zellenberg, there was a small monastic establishment (Zell) installed here from the 10th century. In 1252 Walter de Horbourg built a castle at the top of the hill (Berg), and moved the village, then at the foot of the hill, to the top. From the 14th century the village became the possession of the Ribeaupierre family who kept it until the Revolution. The castle was destroyed in 1791.